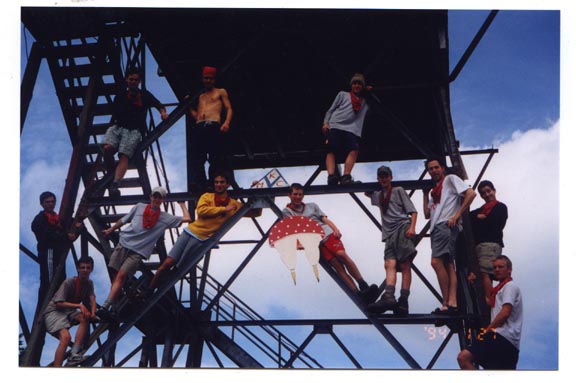 2000 July Kabeyun Mountain Club

Thanks to Alex Arensberg for info, and copy of the picture taken by Mark Robbins. The Year 2000 has added a July hike to the normal indoctrination scheme.


Very Top: Bryce Berggren, Chris Mcneil, Jamie Phinney
Other row: Jonah Miller, Ben Barasch, Conor Quinn, Jon Kennedy, Pete Smith, Alex Arensberg, Scott Cavanaugh, Walter Payne (in black), John Hancock.

Go to KMC WebPage
Go to Kabeyun's WebSite
Go to Glenn Workman's HomePage